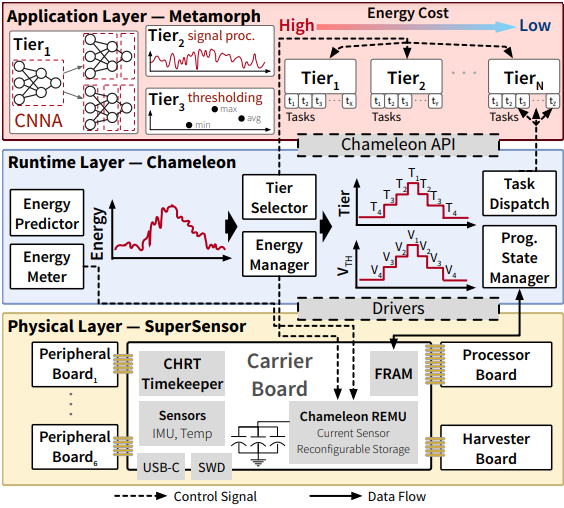 Protean, a multi-part framework for speeding up prototyping and deployment of robust, adaptive, and inference-driven battery-free, energy harvesting applications. Protean consists of three main sub-systems that encapsulate specific contributions.
Authors
---
Georgia Institute of Technology
Northwestern University
Delft University of Technology
Worcester Polytechnic Institute
University of Trento
Acknowledgements
We would like to thank Brian Rush and the MAX78000 team at Analog Devices for pointers on working with the accelerator chip and SDK, we thank Tommy Cohen for assistance with all graphics. This research is based upon work supported by the National Science Foundation (NSF) under award numbers, CNS-2145584, CNS-2038853, and CNS-2030251. It was also supported by the Netherlands Organisation for Scientific Research (NWO), and partly funded by the Dutch Ministry of Economic Affairs (EZK), through TTW Perspective program ZERO (P15-06) within Project P1. Any opinions, findings, conclusions, or recommendations expressed in this material are those of the authors and do not necessarily reflect the views of the NSF, NWO, or EZK.